Good Shepherd has been around for 40 years!
We know that the kingdom of God is always advancing and it is the gates of Hell that will not prevail. The previous generation provided us with a paid-off building and a culture of crazy generosity. Rather than sit back and relax- we felt stirred to press in and build.
In the Fall of 2021, we made the declaration that our church is "Here to Stay." Our congregation gave sacrificially to make some much needed improvements in our church building. So far, we have completely renovated our Main Auditorium and we are ready to begin the next phase of renovations.
2023 Projects
In the Summer of 2023, will we tackle all nine of the kids' classrooms that wrap the main hall: investing in our main pre-school spaces and providing an inviting environment, fresh-air, and A/C to that space.
The cost is estimated to be $650,000 and our goal is to cash flow the project.
That is where you come in.
These projects will get done thanks to careful planning and cash that we have saved, but without consistent tithes and gifts over and above our tithe we will be limited in how quickly we can keep moving through other renovations.
Our building is the space to equip the church, raise up the next generation of kingdom movers and makers, and see people set free and transformed by the love and power of Jesus!
Your gifts impact how quickly we can invest in the building and create an environment where adults, kids, and students want to be.
Please consider making a gift to our building here today.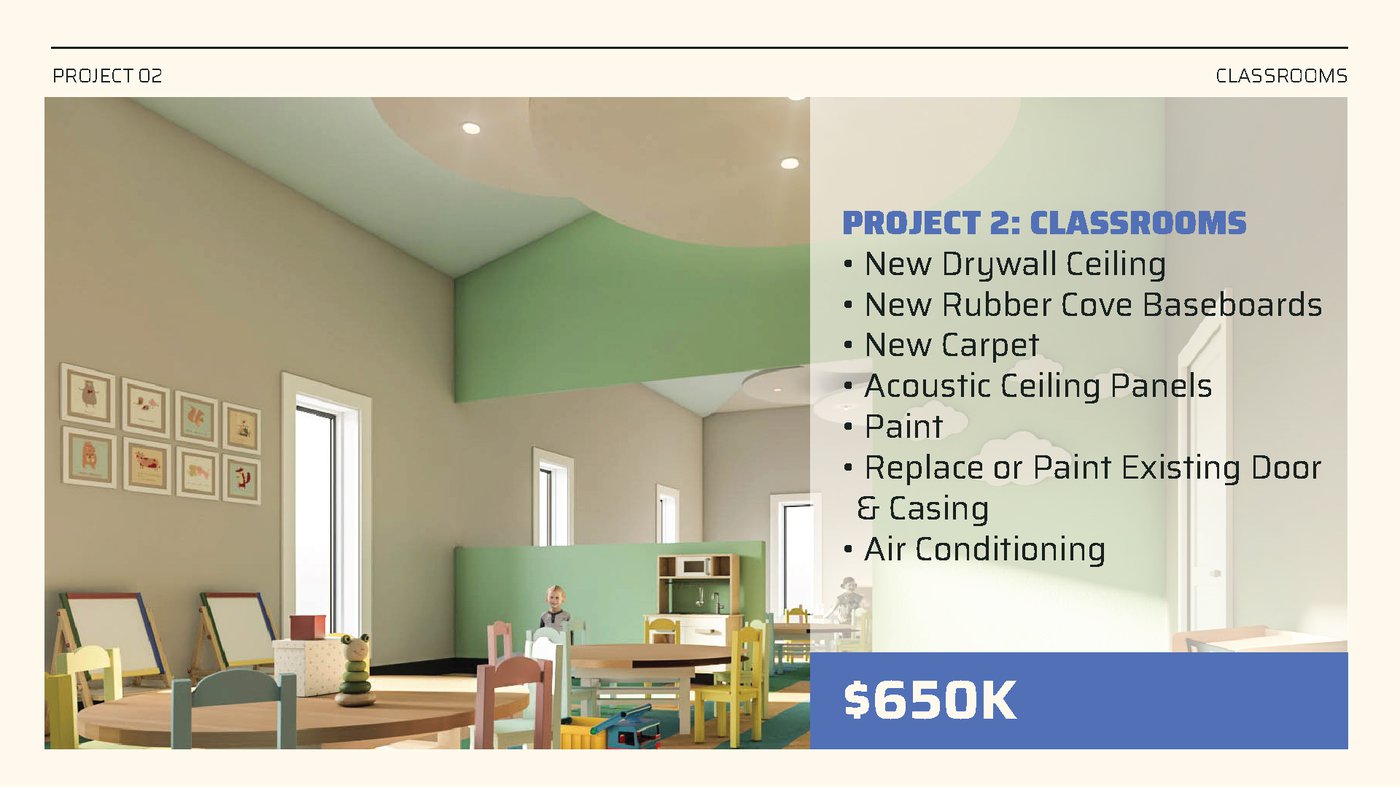 Completed Projects
This past year, we renovated our Auditorium! From a new sound system to A/C, this room is ready to welcome guests and invite people in to the story of Jesus.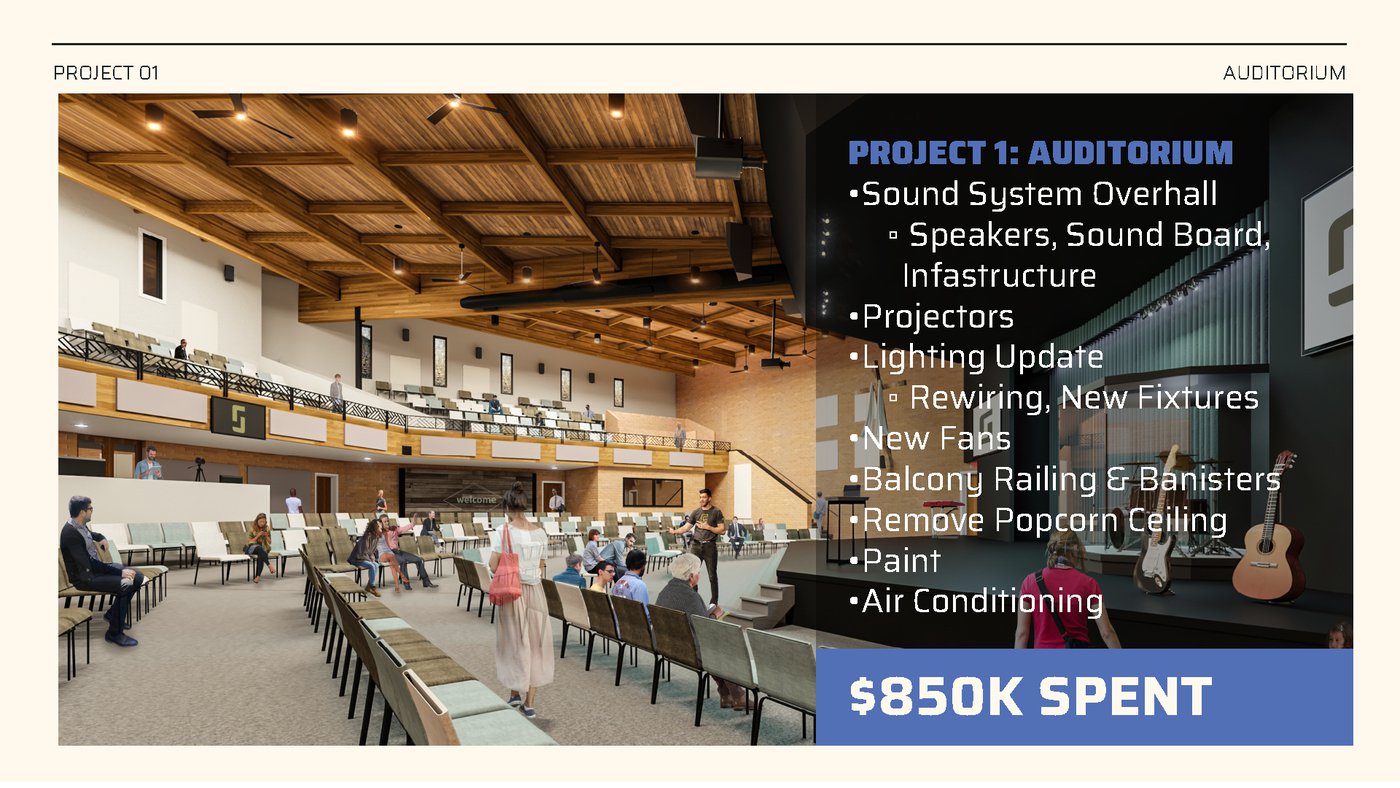 Interested in serving for Here to Stay?
Let us know below how you would like to help!